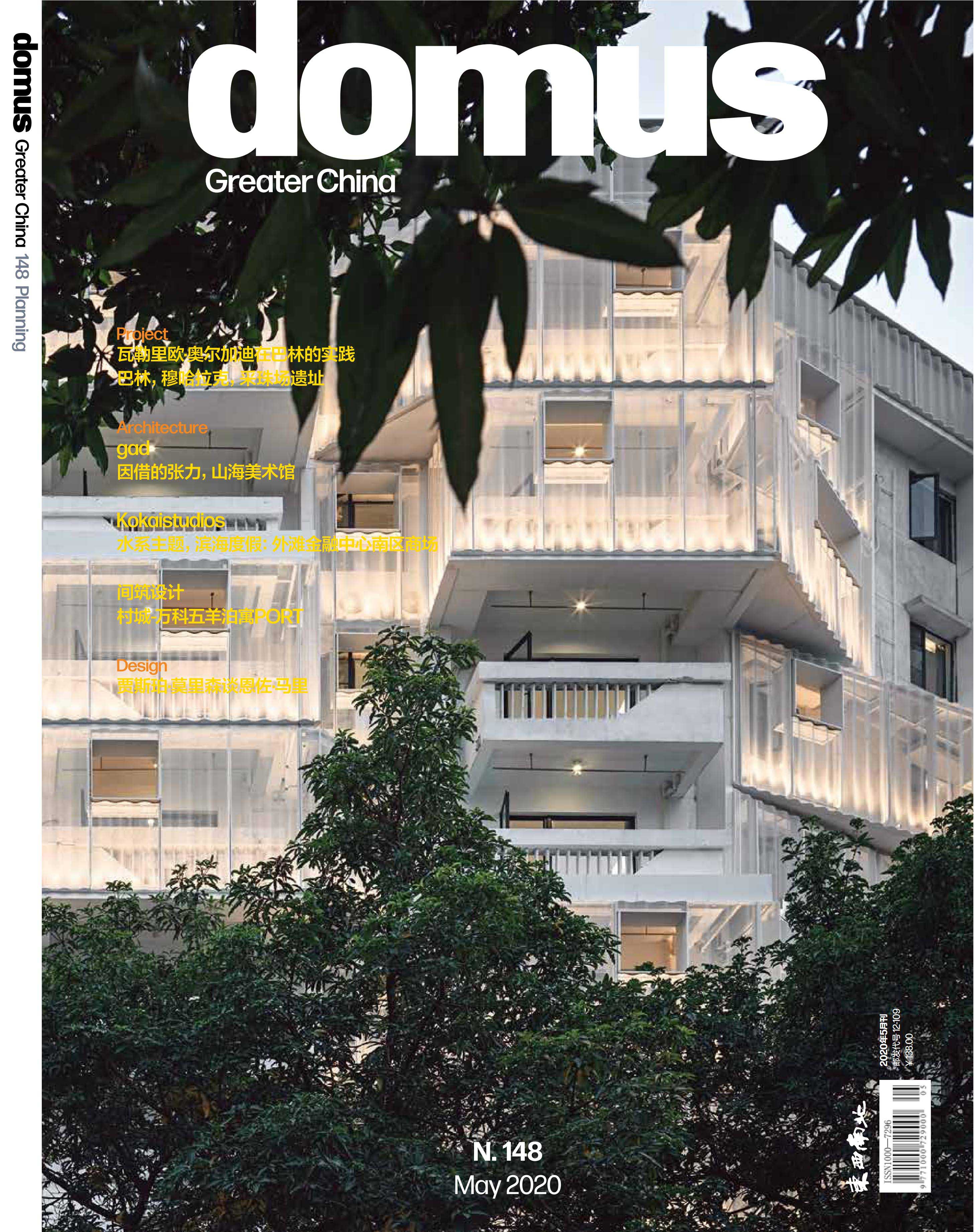 由间筑设计主持设计的「村城-万科五羊泊寓PORT」刊登于《domus国际中文版》2020年5月刊并登上了杂志封面。
「THE VILLAGE」 designed by TEAM_BLDG was published in the May 2020 issue of Domus Greater China.
全球建筑与设计领域的权威杂志《domus》,1928年创刊于世界现代设计发源地之一米兰,现已发展成为最受推崇,历史最悠久的建筑与设计杂志之一。《domus国际中文版》在意大利原版内容的基础上增添的本土的内容,对正在发生的中国建筑、设计、艺术现实进行观察、记录、评论、激发和推动,它搭建起中国和世界建筑、设计及艺术领域的互动平台,将最新的信息和全球化的视角传递给中国,也把中国的最新动态展现给世界,开创了中国建筑、设计和艺术与外界交流的窗口。
Started in Italy in 1928 by Gio Ponti, Domus has established itself as one of the most respected, and longest-running architecture & design publications. Domus Greater China adds local content on the basis of the original Italian version, and observes, records, reviews, inspires and promotes the ongoing realities of Chinese architecture, design and art. It builds an interactive platform between China and the world, transmits the latest information and a global perspective to China, and also presents the latest developments in China to the world, opening a window for Chinese architecture, design and art to communicate with the outside world.